Journal Entry:
Sun Dec 23, 2012, 5:16 AM
I was wondering to use some of my old designs (OCs, Outfits) and storylines to make a comic. So I decide to mix and match some of them and concept of this story appear.

Genre: Fantasy, Action
Protagonist/main Characters: Indonesia, Malaysia, Philippines, Singapore, Brunei

Story:
At one time, there lived three sisters named Indonesia, Malaysia and Philippines. They lived in a magnificent castle in the east. But no one knows about the castle. Because the castle is protected by a magic that makes ordinary people can't seen.
One day, one of their three inheritance weapons lost. With the magic belongs to Philippines, finally they know that the lost inheritance weapon where somewhere in the west. Malaysia then went to look for the missing inheritance weapons.
Unfortunately, after some time, Malaysia don't back and this makes Indonesia and Philippines worried. Indonesia finally going to find out what really happened to Malaysia....


MaPhilIndo concept


The story basically come from my old plot story, The Lost Voice and The Dragon Savior.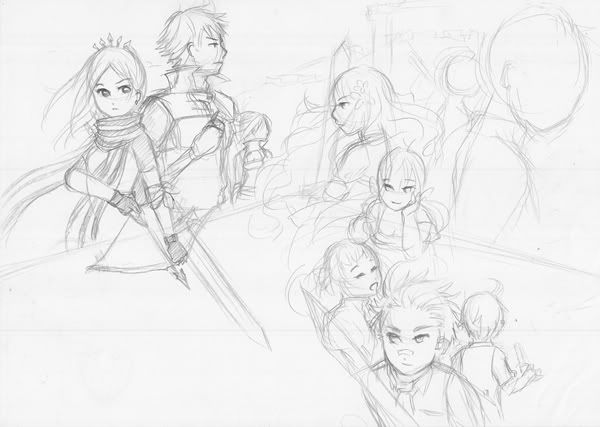 The Lost Voice --- www.fanfiction.net/s/8048416/1…

--------------------------------
I really need some helps with Malaysia and Philippines culture and clothes

And an English corrector for this...
No, it isn't historical project. Just for making fun ( ;; v ;; ) Since I have to many un-finished concepts on my hand. Better doing one of them.

Help please?


---
AusNes Scraps
Mostly inspired by Maaf ( = v = ) <333
---
Guys, have you see this?
These are the ASEAN's costumes on National Costume Show in Miss Universe Contest ---
globalbeauties.com/universe/20…
Very amazing and beautiful, isn't?

Indonesia:
Look, I'm the beautiful goddess from Khayangan~
Malaysia:
Fear me! I'm the queen of darkness!
Philippines:
I'm the diva. I'll bring happinest and joy to you. Sing and dance with me.